Anyone who's ever been the unfortunate recipient of incessant app invitations knows that there's a whole process, that mostly consists of blatant ignoring, when that bloop pops up on your home screen or the email notification chimes cheerily, welcoming you to guaranteed inbox dread.
But a Life360 app invite manages to stir up a whole mess of emotions that aren't all rooted in utter annoyance.
Here's a quick glimpse into the inner workings of the mind of someone who gets a Life360 invite…
Denial & Isolation
source / reactiongifs.com
This can't be happening, right? Clearly I can never leave my house again because "they" will always be watching, nay stalking, my every move.
Anger
source / reactiongifs.com
I'm super cheesed. See ya later, social life. It's gone. Bye, bye. Never to be seen again. So much for having any kind of fun in my life ever again.
Understanding
source / shuggilippo.com
Well if it means everyone's going to chill out with ALL OF THE CALLS & TEXTS maybe, just maybe, I can give this thing a try…
Transition
source / imgur.com
WHYYYYYYYYY?! Why did it take so long for me to use this heavenly timesaver?! ::weeps privately from the snack cake aisle at the grocery store::
Acceptance
source / imgur.com
Finally feeling good about all of this. Fully accepting that this is the easiest way ever to stay connected with the people I care about and who care about me without being totes obnoxious.
Reliance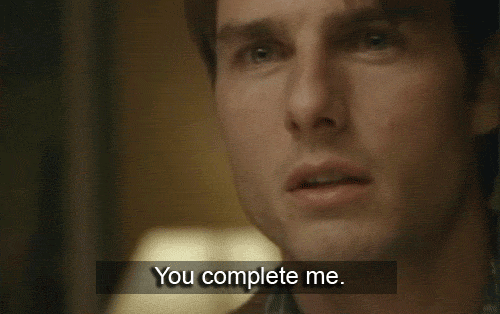 source / 79twilightlover
I am completely and utterly lost without it. This is way better than watching cat GIFs on Tumblr.